GrillaTech
Securing the future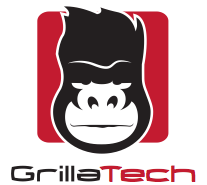 GrillaTech is committed to providing opportunities for learning in cyber-security across business, education and home users.
We provide unique learning and development opportunities for all ages to understand the risks of online presence and participation. Our awareness courses help develop understanding and measure improvements in online security awareness.
Skills gaps on entering the workplace are increasing for commercial and technical candidates and finding the right people is proving increasingly difficult. GrillaTech recognises this and is committed to offer foundation learning in real-world situations.
Contact us now if you are a company
Contact us if you want to discuss recruitment, staffing or training
contact us
Contact us if you are a candidate
Contact us if you want to apply to be a candidate
Contact us
Contact us if you are a recruiter
Contact us if you want to learn how to make more money
contact us